Libraries which constitute TERASOLUNA Global Framework are as follows: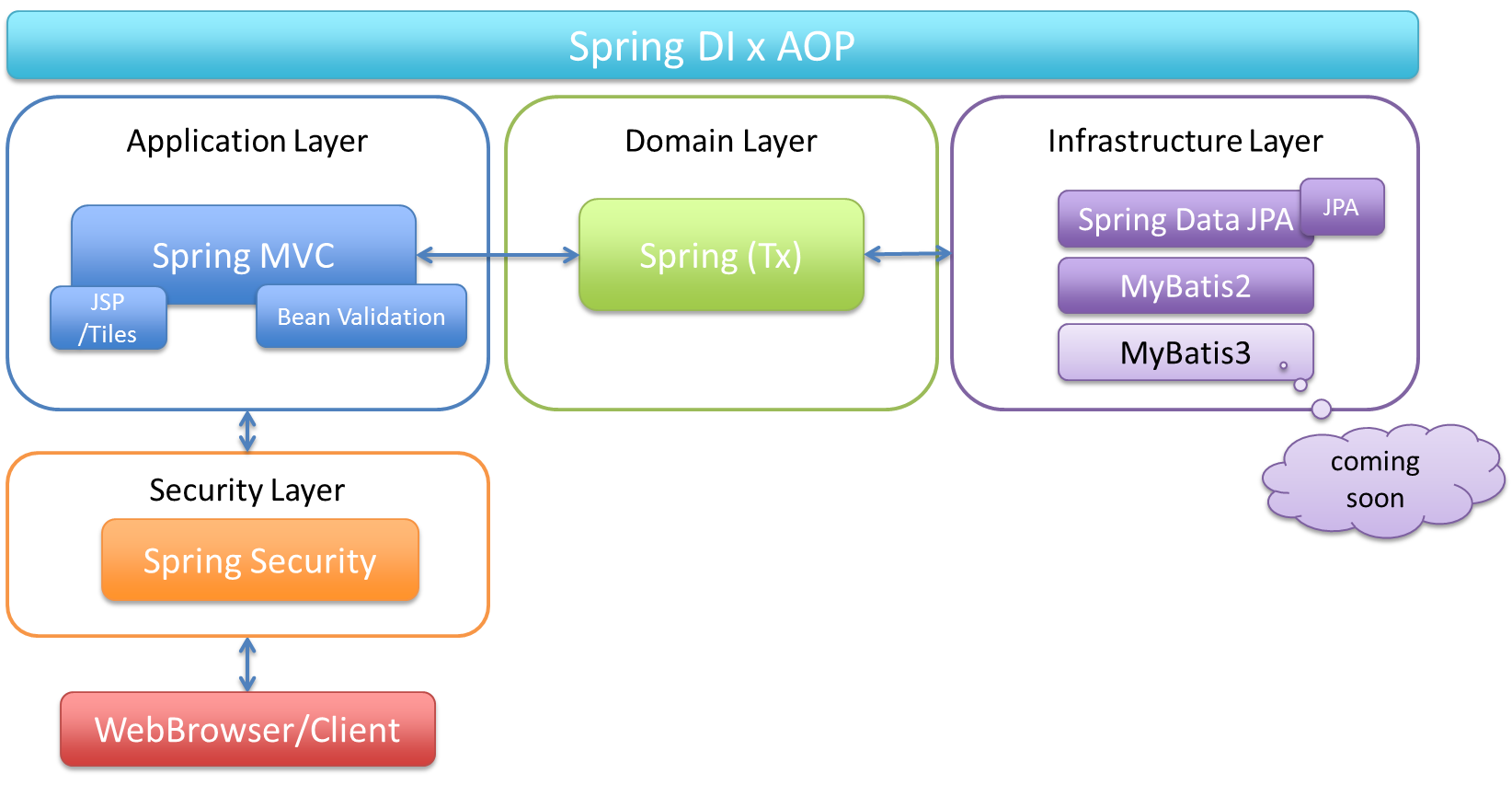 Spring is used as DI Container.
Spring MVC is used as Web MVC Framework.
This guideline assumes the use of any one of the below.
Todo
MyBatis 3 is planned to be included here.
Note
To be precise MyBatis is "SQL Mapper", but it is classified as "O/R Mapper" in this guidelines.
Warning
Not every project must adopt JPA. For situations in which table design has been done and "Most of the tables are not normalized", "The number of columns in the table is too large" etc, use of JPA is difficult.
Further, this guideline does not explain the basic usage of JPA. Hence, it is pre-requisite to have JPA experience people in the team.
JSP is used as View.
For using Tiled JSP, use the following.
Spring Security is used as the framework for Authentication and Authorization.
Todo
Update to Spring Security 3.2 is planned in future.